Change
See the productions by category: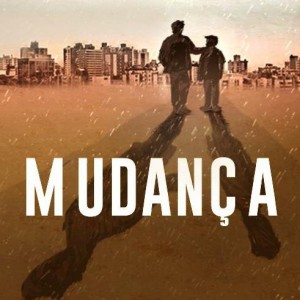 (Feature film, 2019)

In a historic day for Brazil, Reinaldo and Caio live a private journey through the city of Porto Alegre. While Reinaldo needs to decide his professional future, Caio plunges into his first passion. Each in his own way, one will need to understand the other.
Credits
Direction and Screenplay: Fabiano de Souza
Producer: Luciana Tomasi
Editing: Milton do Prado
Cinematography: Bruno Polidoro
Art Direction: Adriana Nascimento Borba
Sound: KikoFerraz
A co-production with Rainer Filmes
Main Cast
Gustavo Machado (Reinaldo)
Guili Arenzon (Caio)
Fernando Alves Pinto (Henrique)
Rosanne Mulholland (Mônica)
In the Press
"About the script, Fabiano explains: 'It's not my story, but it came from a memory of mine'. The narrative is set back in time, when the country has undergone great changes. The director commented that this was a period of great energy, with facts such as the elections in Brasília and the first edition of Rock in Rio. 'It was a period of transition, in which the characters did not always understand what was happening', explains the director."
(CORREIO DO POVO, 02/10/2018)